Written's book fills as winners continue to flow
Off the back of a stakes double from his progeny over the weekend, Written Tycoon's debut book at Arrowfield Stud is already full with breeders taking advantage of his recent relocation from Victoria.
Impressive sprinter Dirty Work became Written Tycoon's 34th stakes winner with his easy victory in the Listed Ortensia S. at Rosehill for Spendthrift, while Hightail added a second career stakes win to his resume in the G3 Gold Coast Guineas, shining a spotlight on their sire only a few weeks after it was confirmed he would move from Woodside Park.
Arrowfield Bloodstock Manager Jon Freyer said Written Tycoon had settled in well in the Hunter Valley and breeders had wasted no time locking him in at his 2020 service fee of $77,000 (inc GST).
"He's settled in perfectly well and everyone seems perfectly happy, He's in tremendous order. His book is full for this year and he'll get a great bunch of mares," Freyer told TDN AusNZ.
"The syndicate are supporting him well, Arrowfield are supporting him well and a lot of major breeders that haven't bred to him previously are taking the opportunity to use him."
One of the reasons Written Tycoon became an attractive prospect for Arrowfield was his compatibility with many of its Danehill (USA)-line and Mr Prospector (USA)-line broodmares.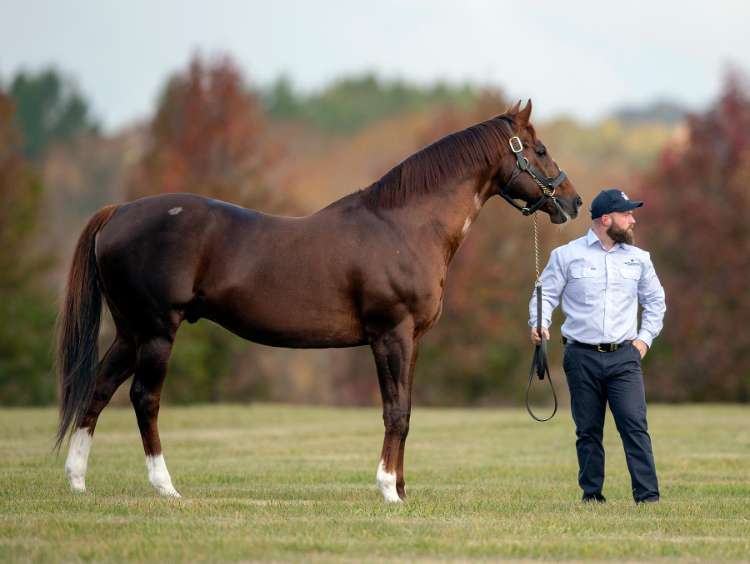 Written Tycoon | Standing at Arrowfield Stud in 2020
"We've used him in the past and we have identified mares he'll be suited to. He's a horse that is going to suit some of our Redoute's Choice mares. The Last Tycoon line has always nicked well with Redoute's Choice, so that's an obvious one," he said.
"We have also identified that he suits our Hussonet and Flying Spur mares as well. He seems to nick particularly well with Mr Prospector blood.
"We've got a list of mares at the present time that we have loosely identified for him. We will firm all that up in the next few weeks."
Stats point to good matches
As per Freyer's comments, statistics show Written Tycoon has been most successful with mares by Flying Spur, producing 20 winners from 28 runners, including Group 1-winning mare Booker.
He has had 17 winners from 18 runners from Redoute's Choice mares, including multiple stakes-winner Teleplay, while his four winners from four runners when mated with mares by Hussonet (USA) include Group 3 winner Tyzone.
Other broodmare sires which have produced multiple stakes winners by Written Tycoon are Danehill Dancer (USA), Dash For Cash and Celtic Swing (GB).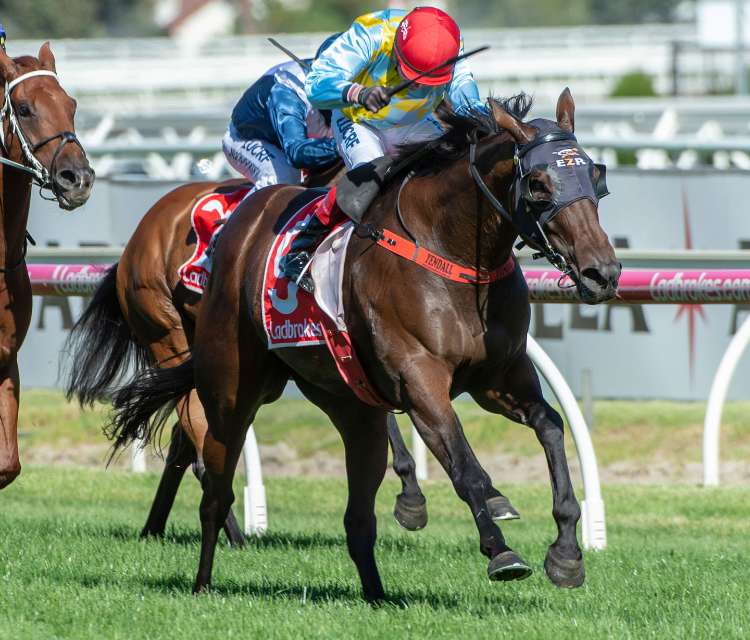 Group 1-winner Booker
Freyer said Written Tycoon's pedigree makes him an ideal prospect to thrive in the Hunter Valley.
"He's got lovely blood, and he's out of a Kenmare mare, who is out of a Vain mare. It's a tremendous and very fast colonial family," he said.
"He's a great looking horse who gets good looking stock, and I think this year he will benefit from a wider variety of mares and an opportunity to build on what he has already achieved.
"He has been able to get some outstanding racehorses and that's why he has commanded the fee that he has. Breeders are after a horse that has got the ability to sire a champion."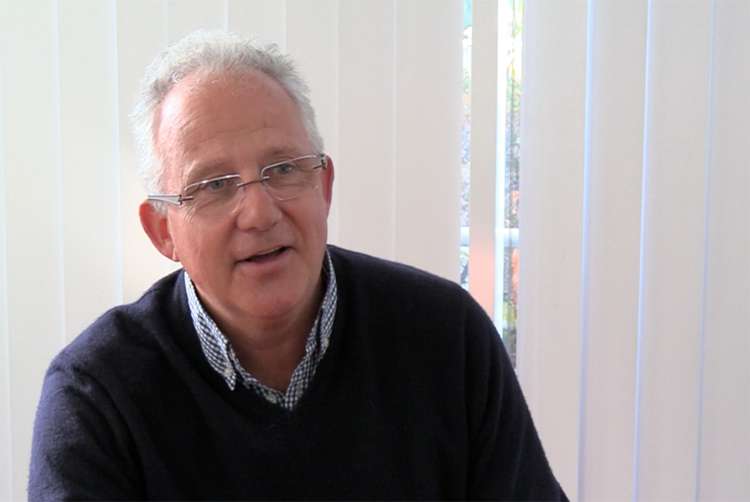 Jon Freyer
The rush to book into him for 2020 comes as no surprise to Arrowfield, with Freyer saying the response from those who had not previously supported him at his previous homes, driving demand.
"There are people who haven't had the opportunity to breed to him. They might not have wanted to send a valuable broodmare or a mare with a valuable foal at foot to Victoria. They may not have wanted to take that risk, but now that they have the opportunity to breed to him, they are taking that," he said.
"He's got some really excellent mares in the book - our big difficulty will be making sure we don't take too many!"
Freyer said the price of $77,000, a 30 per cent reduction on his previous fee of $110,000 (inc GST), had also proved a significant lure.
"You can compare him to a few other stallions who haven't performed anything like him and he's at that same price, or well under," he said.
"He's really well priced, the market has identified that. That's a reflection of what is happening in the broader community. There is a level of uncertainty out there and that is taken into account with our service fees.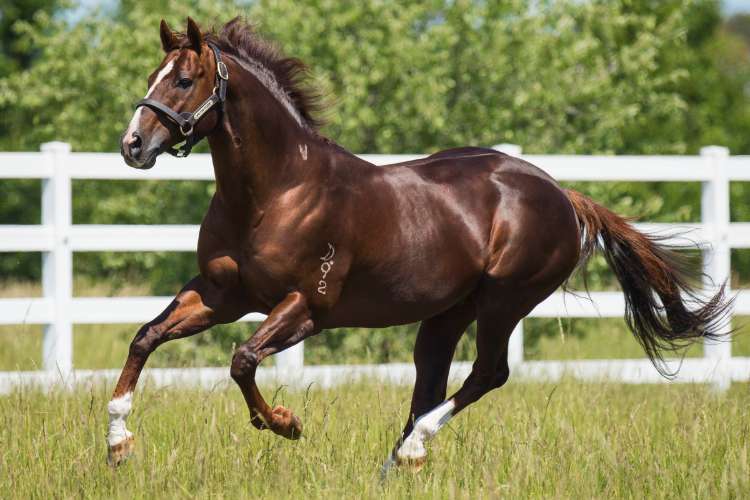 Written Tycoon will serve a full book this spring
Castelvecchio happy at 'home'
While the surroundings are very new for Written Tycoon, Arrowfield's other recent arrival, Castelvecchio, needs no introduction having been bred and also spelled on the property. He stands his first season at $33,000 (inc GST).
"He has settled in well. He's in great order and we have had a flow of people in to inspect him," Freyer said of the son of fellow Arrowfield resident Dundeel (NZ).
"Everyone seems very impressed with what they have seen. He's only a 3-year-old colt at the moment, but he looks in great order. He'll be an impressive horse for people to see hopefully with the stallion parades in August, assuming they are to go ahead."
Public health advice will determine if the traditional parades are to take place, but with movement on restrictions now being slowly lifted after the COVID-19 shutdown, Freyer senses a degree of optimism across the industry.
"I thought there would be some apprehension about what the next 12-18 months will hold not only for the horse industry, but business in general. But the feeling that I am getting is people are very positive about things," he said.
"Our booking numbers are very solid, as good as they have ever been, and that may be a reflection of our roster and our pricing, but I feel that people are more optimistic and wanting to stay involved and get organised for this year. I'm very encouraged by it."
Bren O'Brien